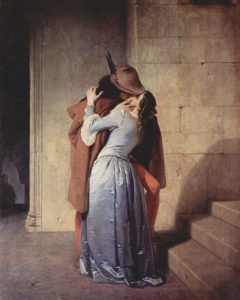 Many people I've encountered are scared, for one reason or another. Scared to make a career move, scared to have children, or even scared to tell someone they love them for the first time. No matter what it is, it boils down to one thing: they are scared of being exposed.  But seriously, what is wrong with being vulnerable?
I'm sure you think about being vulnerable as the opposite of being strong. Strength is something society admires because we think we are in control of our lives. If you allow yourself to become vulnerable, you probably think you open up your chances of letting people hurt you and make you weaker.
I want more than anything to see you succeed. To see you be happy and live your life to your potential. Closing up and thinking that pushing people away because you think you are a pillar of strength is not the way to do it. I have seen it happen so many times and it saddens me how people's heart breaks despite their best efforts to do the opposite.
Please let me state that being vulnerable DOES NOT MAKE YOU WEAK. It is NOT the opposite of strength. In fact, allowing yourself to be vulnerable makes you a stronger person. You allow more possibilities in your life rather than close every window of opportunity that comes your way. Opening your heart and mind to vulnerability allows the universe to grant all your wishes and desires.
Pain is inevitable.  Yes, while you put your heart into somebody's hands there is a chance it will be broken. But the fact that you are ready to accept the possibility of hurt makes you strong. If you close yourself up, you will live in loneliness and regret. Would you rather take a chance and be vulnerable in the hopes that it will turn out well for you, or be "strong" and always live life wondering "what if"?
Being vulnerable is hard. But the greatest things in life aren't achieved by sitting in the sidelines.
I leave you with this quote:
"The best use of life is love. The best expression of love is time. The best time to love is now." –Rick Warren