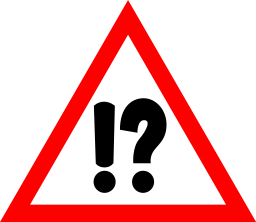 Mistakes Men Make With Women and How To Avoid Them.
If you are a guy looking to score big with a girl (And by that I mean really connect in a meaningful way) then the best and safest thing for you to do is to learn from the mistake of the other idiot men who have gone before you.  Learn from their pain. It beats suffering the pain yourself.
Thankfully, there is no shortage of men who have done completely asinine things in an attempt to win a girl.  For the sake of brevity, I have sorted them down to the top five mistakes men make with women the most.  There are most definitely others to avoid as well, but these ones should absolutely not be repeated.
1. An Overly Obvious Endgame
Okay, it's not exactly a secret that if a guy is interested in a girl, there is at least a better than passing chance that he is actually interested in her sexually.  Make that an almost 100% certainty.
Still most girls want to at least maintain the allusion that you are interested in her personally.  Even if your intentions are honorable, you can send the wrong signals by being too focused on her physical attributes.
2. An Obsessive or Possessive Nature
Look, just because you go out on a date, or even a few dates with a girl doesn't give you the right to become an obsessive creep.  You don't own her, and acting like you do will ensure that she runs the other way.  Women today are not looking to be treated like property.  Texts and phone calls are fine in moderation, but interrogating her on her life and associations outside of her time with you is just creepy. Don't do it.
3. Thinking That She Can Be Bought.
Girls like gifts.  Just ask any girl.  They really like gifts. The thing is; they don't like to feel that you are buying "them" when you are giving them a gift.  Purchasing gifts that are really expensive on the first few dates could actually backfire. Save the big stuff for when your relationship has developed some strength.  And oh…don't constantly remind her of how many gifts you have given her.  She knows.
4. Behaving Like She is Your Mother
Women want a man to please her, but she doesn't want a man who has to get her permission for everything he does, or buys, or wears.  Be your own man.  If that is not enough for her, then you are not enough for her.  Let your thoughtfulness and attention do the pleasing.  Grow a backbone and make some decisions for yourself!
5. Lack of Attention to Detail
A woman wants to know that a man can take care of the little things.  She wants to know that he listens to her.  If she has mentioned that she doesn't care for seafood, and you make the first dinner date at a local seafood restaurant, she may rightly feel that you aren't really paying attention or worse that you are just inconsiderate.  If you take her to a swankier restaurant and don't understand the protocol or dress guidelines, this too probably won't work in your favor.  Pay attention to the little things.  Trust me, she won't trust you with the big ones if you don't.
So what do you think?  What would you add to the list?  If you are woman, what is the biggest mistake that you have had a guy make with you?  What did you do about it?  I would love for you to share your experience.  Remember, it is a great way for others to learn from his mistakes!