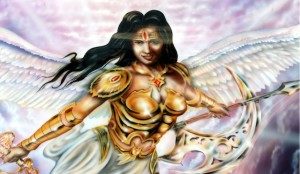 Embrace your inner warrior and kick the worrier to the curb!
One of the biggest culprits in sabotaging our relationships is fear.  We aren't born with fears, they are manifested during the trials and tribulations of life and from past experiences that weren't so pleasant. And instead of forgetting about them, we store them away so they can come back to haunt us at a later date. Seems strange right?
Think of it as our minds being an air conditioning filter – and all the fears and worries you have, being the dirt and crud that clogs it. This filter works brilliantly when it is new and clean but over time, the unwanted negativity and grime prevents it from working as well as it should – even though you may not even realize it.
Cleaning this filter and overcoming our fears is so important not only for the success of our current or future relationships, but also for our mental and even physical health.
We've all been hurt before and it can be hard to clear those memories and fears from our minds. That's when the filter starts to clog with negative thoughts and brings us to the point where we worry so much about what might happen, that we lose focus on what's actually happening now.
The good news is, these filters can be cleaned and NLP is a great tool to help you make the life changing transformation, from a worrier to a warrior!
Next time you feel fear or worry bubbling away inside of you, just remember that worrying doesn't change the outcome of a situation and it also can't prevent bad things from happening. All it really does, is add a whole lot of anxiety and stress to our lives that can be extremely detrimental to our current relationships. Don't let fear control your life and take away all the things that make you happy.
As the great Dr. Wayne Dyer states, "The components of anxiety, stress, fear, and anger do not exist independently of you in the world. They simply do not exist in the physical world, even though we talk about them as if they do." So, all we really have to do is reprogram our minds and allow our inner warrior to bust out through the fear and grab onto love with both hands!
What is it that feeds the worrier in you? What steps have you taken to overcome those fears?