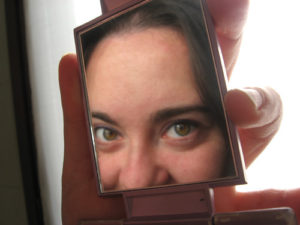 Is a mirror of the love you create
One of the first rules of leadership is that you attract what you are, not what you want.  In other words, if you want a higher caliber or follower, be a higher caliber leader.  The same holds true in love.  We rarely attract the kind of love we want.  We attract the kid of love we have created, and the kind of love we are willing to give.
Develop Your Love
Before any relationship is successful, there must be personal development.  In the area of love, this takes introspection and a willingness to look closely at ourselves and our capacity to love, as well as the depth of our love.  If my love is shallow, so too will be the love that I attract.
What I can do is define what kind of love I would like to receive, and then work to produce that kind of love in my own life.  There is an old proverb that says, "A man that hath friends, must show himself friendly."  Many people want good friends, but they themselves are not the kind of friend they seek to have.  First improve yourself, and you will attract that quality to yourself.
Use Your Current Relationships as a Mirror
Are you unhappy with the quality of your current relationship?  Instead of blaming the other person, why not look closely at them and ask ourselves why we attracted them to begin with, or better yet, why we were attracted to them. 
Often, the very thing we despise in others is the very quality we ourselves possess.  We are blind to it in ourselves, but hate it when we see it in the mirror.  Don't get angry, just work to improve yourself and the results will follow.
Create an Environment of Love around You
Start by loving the individuals in your life right now.  If you are single parent, and you long for a loving relationship, then start by loving your children.  Develop your own capacity to love, and then love the ones in your life.  Your love and the demonstration of it will attract someone to you who has the same caliber of love.
You may sit around wishing you had someone to love you, but if you start loving those in your life in the same way that you would like to be loved, that love will find you.  You may be thinking, "I thought opposites attract?"  They do, but that does not mean that opposite loves attract.  Two people may have opposite personalities, but share the same kind of love.
So what do you think?  Do you believe that we receive or attract the kind of love that we create?  Have you ever experience how personal development changes the caliber and quality of the relationships you form?  Do you think I am completely off base?  Please leave a comment and let me know your thoughts.  As always, I love to hear from the readers and your feedback is helpful to others as well.